Check out the scene in "Chang Can Dunk" filmed at our shop on Disney+

ENTER THROUGH BACK DOOR - SAME PARKING LOT AS MILFORD BANK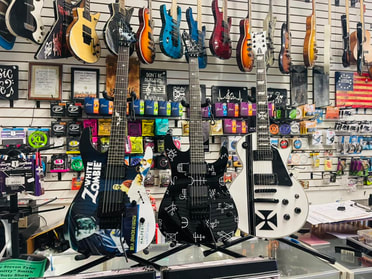 ---SETUPS----
Basic setup includes
Restringing, action adjustment, clean and oil fretboard, clean frets, intonation and neck adjustment if needed and possible.
(for extra services, additional charges will apply)
Note - All setup pricing does NOT include the cost of strings
Guitar / Bass Setup Pricing -
$29.99 Guitar setups - for fixed bridge electric or acoustic guitars
$34.99 Guitar setups - for nylon string acoustics
$34.99 Guitar setups - for guitars with tremolo
$39.99 Guitar setups - for 12 string guitars
$34.99 for 4 string Bass Guitar
$39.99 for 5 string bass and $42.99 for 6 string bass
$49.99 Pickup installations (per pickup) - additional setup charges apply
and we do more, if you have a question give us a call! 203-783-9828
Note - If you prefer curbside/back door drop off call or email to arrange drop off time
Once the setup is complete, we will contact you for pickup.
​
---LESSONS---
One on one lessons - Our instructors and staff are fully vaccinated.
$25 per half hour lesson - and you pay as you go, one at a time!
Call the shop for scheduling 203-783-9828
​-

---
---
Current Store hours
Mon - Thurs 12:30pm-7:30pm
Friday 12:30pm-6:30pm
Saturday - 11am-6pm
Sunday -closed
On occasion we may run late due to bank, family, etc... please forgive us, we are a small operation
Monitor our Facebook and twitter for current updates/schedule changes/closures
Facebook - facebook.com/route1guitars/
Twitter - twitter.com/route1guitars
@ROUTE1GUITARS

Big News! Route 1 Guitars 'Guitars' are now available!!"Route 1 Guitars" STT-1 Model with True Temperament Frets!
CLICK HERE FOR MORE INFORMATION!
---
It's School Instrument Rental Season! Get yours at
ROUTE 1 GUITARS
Located on Route 1 in Milford Connecticut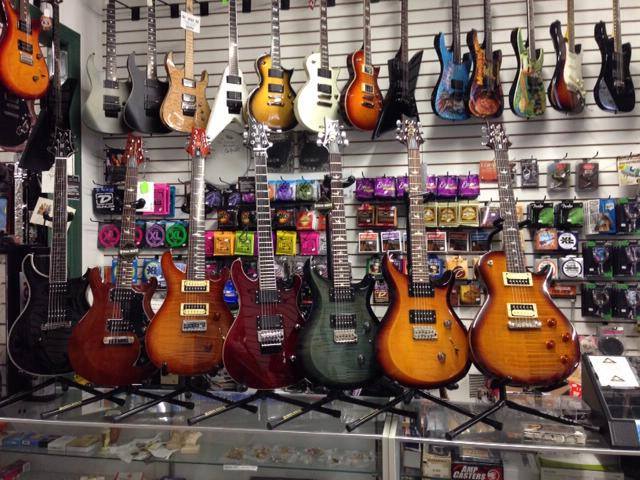 Stop by and check out our guitars, basses, amps, pedals, and accessories.